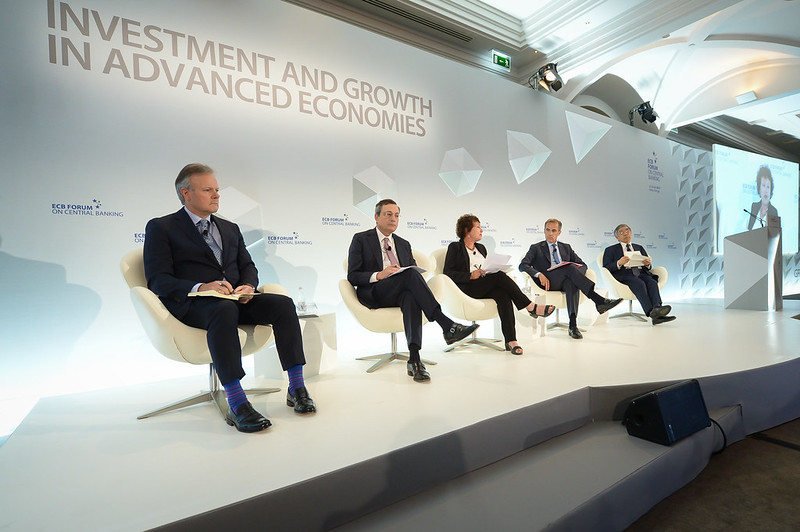 There are few too many business credit building companies out there, However, those that are out there are taking unfair advantage of the lack of knowledge from the general public regarding business credit and how to get a business loan.
Wait for it. Wait for it
Run Forest Run! 
DON'T LET THEM RIP YOU A NEW ONE
I'm going to try to show how to get unlimited capital for your business…
Without risking your personal assets, lowering your personal credit score, or damaging your personal credit history
These 8 Simple Questions will enable your success in building Business credit when looking for a small business loan.
There are simply too many people who run down business credit building companies that are not pleased with the end game. Before choosing another mistake, if you ask these 8 questions you will be more certain that you will be working with a legitimate business that can assist you in building business credit and more importantly get the  business loan you seek. Getting that business lifeline is after all what you're looking for, isn't it?
Why is it so important to work with someone who knows what they are doing? An advisor? Why can't you do it on yourself? The Fair Credit Reporting Act does not apply to the business credit bureaus. Go figure. Which means that if you make a boo boo, skip a step, try and take a short cut, your business credit file can be "Red Flagged." This means your business is locked out from receiving credit and perhaps that elusive lifeline loan.
There is a well designed step-by-step process that can be followed if you wish to properly build your business credit. Securing working capital. If you don't follow the proven process then you can be locked into the "High Risk" category. When that happens, no banking institution will give you a cash advance or small business loan and there is no rest button.
Make sure to choose a reliable credit building business that has the wisdom, experience and proven systems to rebuild you. Before you about sharing your dreams with whom you will work with, make sure to inquire these 8 important questions.
Question #1
Will I be obtaining only trade credit or CASH credit?
Be careful, there are a number of businesses out there that will only assist you with trade credit. Trade credit can only apply with the single creditor, and nowhere else. This is ok if you need a single type of product available at a certain type of company. But is useless if you need payroll loans, inventory loans, or  capital to cover business expenses or grow your company. To finally get that thing you need to beat your arch enemy. Jack. 
And if it is LASH credit- I'm sorry I meant cash credit you will with out a doubt need to personally guarantee the application?"
If the  lender says you will always have to personally guarantee all types of credit – then you are not getting the full package of business credit. Listen and learn, the pathway must deploy you to business funding services that will not require a personal guarantee. These non-traditional lenders will still be checking your personal credit and need your social security number and EIN. It is within banking compliance.
Question #2:
Will you provide incorporation advice and walk me through the entire process?
DIY is not always the way to go when it comes to incorporating your business and securing credit on your own. If you got the guts give it a go. But if not get help. You don't need a pop-up for  this . You need a line drive. Right up the middle. 
I do know. I am from out of town. But I like my instructions in detail. Step-by-step if your nasty. And I like my outcomes predictable with a healthy helping of successful outcome. If not. Go fish. call someone else. (Stay tuned. I will put more detail in upcoming future articles.)
question #3:
What is my cost if things don't go right? The Damage? 
It's called a trip wire offer.  Many marketing efforts will start off with some type of low fee service before they pummel you with the high fees on the backend. Make sure they look you in the eye when they give you an answer. You will need help make sure help comes with the strings.
Demand perfection when handling your poor credit offerings and stand with pride while securing your high risk loan. Ask for the non traditional loan without the personal guarantee. Make sure your service comes with a call a friend option. Not call the fee option. You will need to speak often.
Question #4:
What type of Credit monitoring do you have?
Why work with an advisor who is trying to blindly lead you!
Question #5:
When consultants promise to get you cash credit, ask them this direct question: "Can you show me the paperwork?
Capital lenders look for companies that are fiscally responsible. You will need to show that you not only make money, but that you pay your bills with the money you make. Good business credit is a must.  Traditional personal guarantees are not the final say. Good established business credit is the final say. 
You will need real documents with real information. If you want real money. Don't bother if you can't  walk the straight line. Just be honest. Don't tie your arms to your ankles.  
It is better to learn how to fish than to be given a fish. No one will be able to catch fish without a boat, fishing pole, and some bait. Your financial documents are tools necessary to catch a loan. The safe bait catches the fish.  
Question #6:
How are you compensated?
You want your rep to have some skin in the game. How helpful would someone be if they didn't care if your application succeeded or not. This is a really vital inquiry! 
Question #7:
Is this speed dating for Lenders?
Getting passed around from lender to lender is a pain. Most will do this. It is important that you try and find someone who won't. A snake will not bite it's own tail. Why send the snake on a journey to do so. This is not very professional  and it's right for you to be displeased. If things are bad , it's like you have been cut open and dropped in an ocean of blood thirsty sharks. Not something a real financial consultant will do. 
Question #8:
What guarantee do I get beyond a Paydex score?
It's mass critical to get the goods about guarantees. Many companies that preach guarantees or peg only that your corporation will get a high Paydex score.  Nice but give me more.
If after graduating your plan, you should have:
A Corporate Compliance and documentation review
D&B file and a D&B rating
 Paydex Score
Business credit file with Corporate Experian with an intelliscore
Business credit file with business Equifax with the appropriate business credit score.
Trade accounts and/or Vendor Accounts with and without a personal guarantee.
A Business Credit that can be used to leverage financing opportunities
This is everything folks. But, your further along in having a plan than what you started with earlier. I sell dreams with the money.   
 These 8 questions will help you along just fine. Find a credit outfit that will help more  than hurt. Your knowledge can be used to steer the conversation in a more self preservation direction. And keep them honest. Happy Hunting